Tuesday, January 18, 2022
VICTORIA and NANAIMO, B.C. — There is strength in numbers, and the group that owns the Island's top level baseball programs has grown.
The group that owns two West Coast League teams and a Canadian College Baseball Conference (CCBC) entry is proud to announce the expansion of the investment group — from four members, to 10.
The WCL's Victoria HarbourCats have been led by Rich Harder, John Wilson, Ken Swanson and Jim Swanson since 2015, and are excited to oversee the expansion Nanaimo NightOwls, along with the first-year Victoria Golden Tide of the CCBC.
Now, another six baseball-loving, community-minded people have come on board.
"The Pandemic has been a challenging time for many businesses, including ours," said Ken Swanson, President of the group.
"Everyone involved with our teams has sacrificed and battled through lost games and seasons. The strength of our group has allowed us to stay calm and make good decisions. Many of our staff have blossomed in the face of never-before-seen challenges. But sometimes adversity also opens doors. We have always had interest from people that want to either give back to their community or get involved in a sports franchise. I am very pleased with the new additions to our group. They make us stronger and more diverse. I'm excited for our future."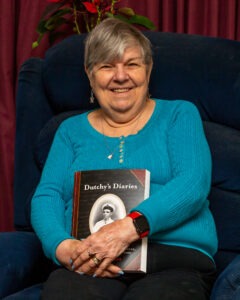 Lifelong Victoria resident, author, heritage advocate and philanthropist, former minority owner of the Vancouver Canucks, and a baseball fan since watching baseball with her dad at RAP at age 3, then bolstered when she saw Sandy Koufax pitch for the Dodgers, live.
Retired from real estate and successful appraisal business, landlord, resident of Duncan, and uncle to Ken and Jim Swanson.
From Victoria, CPA and longtime HarbourCats season ticket holder with his Dad and sons.
From Vancouver, WA, originally from Montana, a Transportation Design and Construction Manager and former college baseball player, has helped as a HarbourCats assistant coach in road cities since 2017.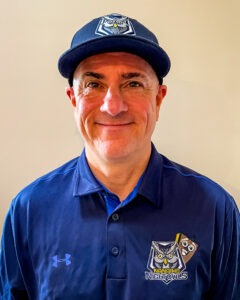 From Pittsburgh, Sales and Business Development executive, long baseball background.
Also added is a sixth individual who prefers not to be named publicly at this time.
The group has also grown over the last two years with the start of the indoor baseball facility on Cook Street, the HarbourCats Players Club, with official naming of that facility to be announced when the pandemic allows.
"We have been limited in getting together in person during this time, but look forward to supporting each other and working with the staff at both Vancouver Island parks, and around the two leagues," said Wilson, CEO of the Wilson's Group of Companies. "We're sensing a real excitement in both communities for the return of baseball. It's a joy to work with the people we have in this group, and to see the staff continue to make great strides, and as well to see the WCL expand during COVID by adding four new teams, including three on the Canadian side of the border (Nanaimo, Kamloops, Edmonton)."
For more information or comment, contact Jim Swanson, Managing Partner, at jim@harbourcats.com, or jim@nanaimonightowls.com