When Jax Hisle opened his uniform package in the offices of the Nanaimo NightOwls, he knew this was meant to be.
.
Hisle, an 18-year-old infielder/outfielder heading to Parkland College after graduating early and taking a gap year to add strength, saw No. 9 staring back at him as he stood in the depths of historic Serauxmen Stadium.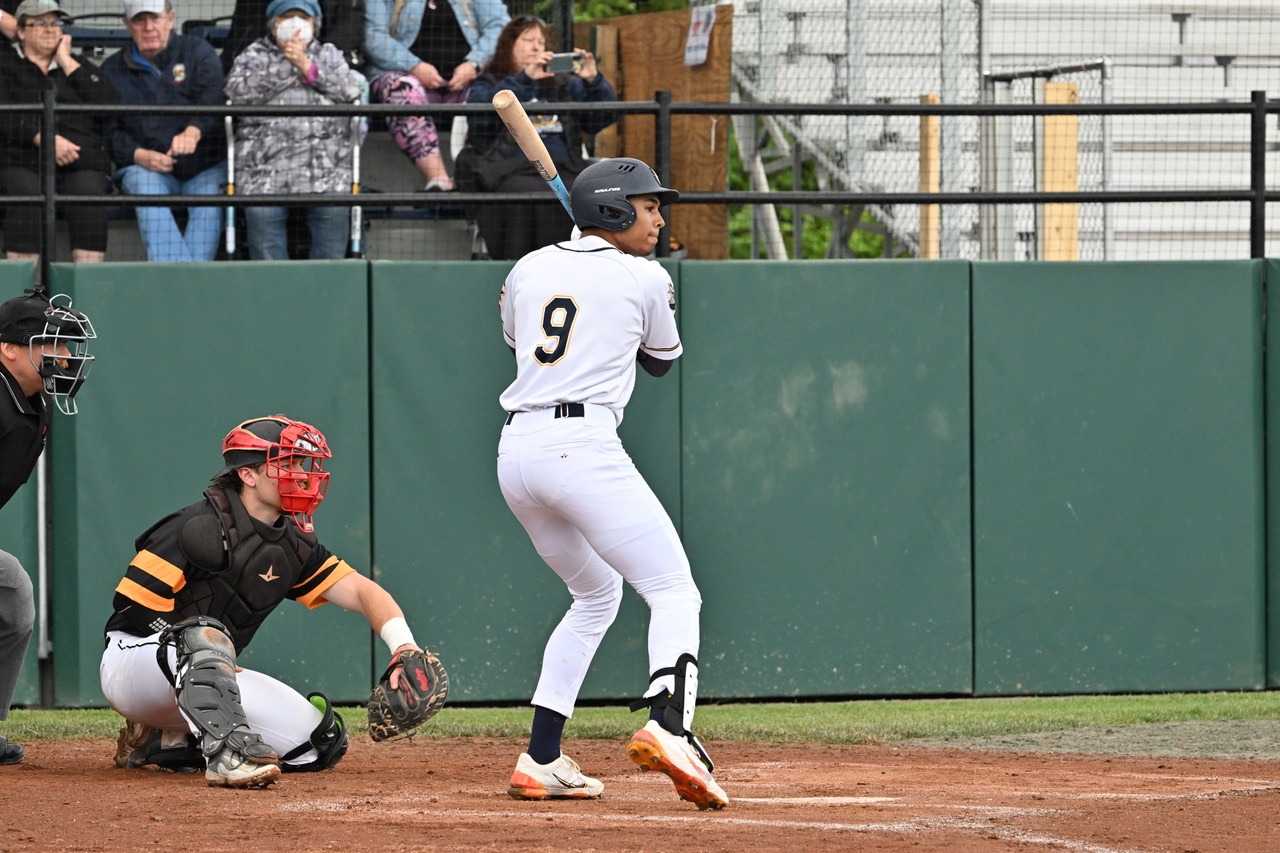 That was the number his grandfather Larry Hisle Sr. wore as a member of the Milwaukee Brewers, where he was an all-star in 1978 and finished third in MVP voting after a season with a .290 average, 34 home runs and 115 RBIs. No one with the West Coast League team knew that number meant so much — call it a fateful and welcomed coincidence for the 6-3/205 pound switch hitter who has a pro frame already, and was on display at the Hank Aaron Invitational last summer.
.
The elder Hisle debuted with Philadelphia in 1968, was later traded to the Minnesota Twins and led the American League in RBIs with 119 in 1977 and went to his first of two all-star games. He played 14 MLB seasons and just shy of 1200 games in total.
"His reaction caught me off guard, and was priceless— I'd like to say we planned it, but we didn't," said Jim Swanson, GM of the NightOwls, who recruited Hisle (pronounced HIGH-suhl) — more on that tie later.
Jax, who tripled in a game in Kelowna on the team's first road trip, is extremely proud of his grandfather, known best in Canada for his time as hitting coach of the Toronto Blue Jays under Cito Gaston — yes, THOSE years, the World Series banner flying north of the border for the first time, 1992 and 1993. He refined the swings of many Hall of Famers such as Paul Molitor, Dave Winfield and Rickey Henderson, and sweet swingers like John Olerud, Devon White and Joe Carter.
Jax's father, Larry Jr., is also a role model, in part for being named the Wisconsin Gatorade Basketball Player of the Year for high school basketball (being 6-5 surely helps), and playing pro ball including two seasons as a power-bat outfielder with the Grand Forks (ND) Varmints of the independent Prairie League. He played collegiate ball at the University of Dayton for Mark Schlemmer, also his manager for one season with the Varmints.
Swanson was the administrator/commissioner of that league in 1996 and the GM of the Varmints for the 1997 season, and the two have kept in touch since then. Hence, the signing of prospect Jax, born years after the Prairie League went defunct.