With just under three weeks remaining before the Nanaimo NightOwls play their inaugural game in West Coast League action in Portland, the NightOwls announce they have signed seven players to complete their roster.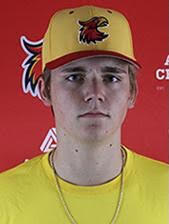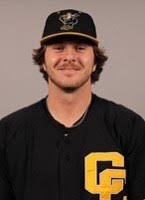 Caleb Bennett is a Redshirt Freshman Pitcher with Biola University. The 2020 Centennial High School Student-Athlete of the year will be called upon to pitch big innings for the NightOwls this summer.
Jorge Lucero will join his Biola teammate Bennett with the NightOwls. The Chula Vista, California resident is a Sophomore middle infielder and will bring a good defensive glove and all around game to Serauxmen Stadium this summer.
Liam Bates is a Sophomore Right Handed Pitcher for Cloud County Community College. The Vancouver, B.C. resident and former North Shore Twin of the PBL has been working his way back from injury this spring, but has expressed his excitement at getting out on the field this summer and competing against the best in the WCL.
Evan Siegel is a Sophomore Right Handed Pitcher for the Corban Warriors. A resident of Vancouver, WA Siegel will be looking to earn key innings for Gorman Heimueller's pitching staff.
Eli Elliott just completed his Freshman season for Arizona Christian, putting up a very tidy 5-2 record with 1 save and a 3.10 ERA. Elliott will not make his NightOwls debut until the second half of the season.
Cooper Littledike is a Freshman Right Handed pitcher for the College of Southern Idaho. A Mapleton, UT resident, Littledike has earned one win and one save this spring, and is ready to make the mound at Serauxmen Stadium his office this summer.
Marcus Steen is a name very well known to fans of Nanaimo baseball. The former Mid-Island Pirate from Ladysmith, BC just completed a great season at Napa Valley College, where the Shortstop hit for an eye opening .401 in 36 games.
"We are excited to announce these seven players to complete our roster for the 2022 season. It is said often that you can never have too much pitching, and the five pitchers( Bennett, Bates, Siegel, Elliott, Littledike) announced today bring a competitive, hungry presence to our roster that will greatly increase our depth in a compact summer season" said GM Jim Swanson. "Lucero and Steen both bring a good glove that can play multiple positions and gives (Head Coach) Greg Frady more flexibility in roster construction as we get going in a few short weeks."
The NightOwls also announce the release of OF Jordan Scott and pitchers Mason McGarvey and Will St. Marseille.
NANAIMO NIGHTOWLS SINGLE GAME TICKETS ARE NOW ON SALE (IN PERSON ONLY) AT THE NANAIMO ICE CENTRE, 2ND FLOOR, 750 – 3RD STREET MONDAY-SATURDAY 11-6
SEASON TICKETS STILL AVAILABLE, PLEASE PHONE TINA 250-710-6358 OR RAYMOND 250-710-2882 FOR MORE INFORMATION
HOST FAMILIES ARE STILL REQUIRED FOR THE 2022 SEASON. IF YOU OR SOMEONE YOU KNOW HAVE A SPARE ROOM IN YOUR HOUSE AND WANT TO MAKE MEMORIES THAT WILL LAST A LIFETIME, PLEASE PHONE TINA 250-710-6358 FOR MORE INFORMATION.