NANAIMO, B.C. — There have always been strong baseball prospects coming from Vancouver Island, and the latest signings drive that fact home.
Led by Josh Laukkanen and Tim Holyk, two players with a prior taste of the West Coast League level, the Nanaimo NightOwls are pleased to announce the next five signings for the 2022 season, which gets started with a road series in Portland on May 31-June 2, then opens at home at historic Serauxmen Stadium on Friday, June 3.
All five are from the Island, four of them from Nanaimo.
"These are players I know and have followed for years, and I know most of them very well — I know their families," said GM Jim Swanson. "These are quality additions, on and off the field, and will help Head Coach Greg Frady establish a culture of winning and development from the very first pitch.
"I'm especially happy to add a pitching staff leader like Josh Laukkanen, who got WCL season and playoff experience with the Victoria HarbourCats in 2019 before he moved up to D-1 baseball in New Mexico State. He will tell you, the late season games he pitched in helped him prepare to be impactful for the Aggies. Tim Holyk helped us late that season, too, and got a sense of what the WCL is, and it helped him at Miles."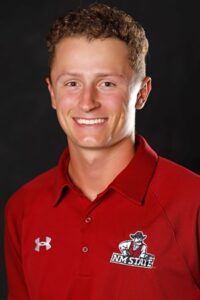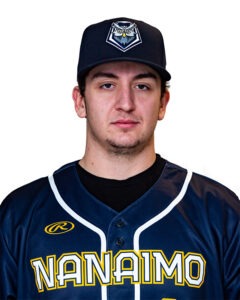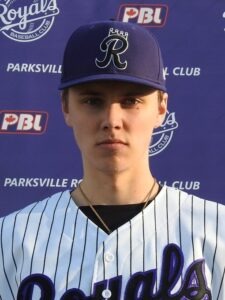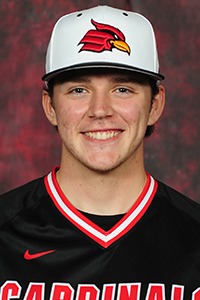 Laukkanen, a Parksville Royals product, starred in the PBL as a high school player, then moved on to a strong showing at Cloud County at the junior college level. He had 31 strikeouts in 34 innings in 2021 at New Mexico State.
Holyk, from Nanaimo and also a Parksville Royals alum, is a corner infielder and has added a lot of strength. He is a key power bat and run producer for the Pioneers. He had a strong fall before having a hand injury, but slammed eight home runs and drove in 42 in 53 games in the spring of 2021.
Marsh, a versatile fielder, hit .326 in 48 games for Cochise last spring, including 11 extra-base hits and 36 runs driven in, while swiping eight bases. His speed and lefty swing earned him nearly 200 plate appearances as a freshman at the junior college level.
Gurr, originally from Lethbridge, joined Bossier Parrish junior college for the spring semester, and was a prominent PBL pitcher with 59 strikeouts in 33 innings, featuring a mix of pitches that fill up the strike zone.
Wilcox adds yet more size to the pitching staff, at a towering 6-6. He brings college success from Wheeling, where he handles key innings for the ranked Cardinals program, striking out 19 hitters in 24 innings.